Cape Cod Fishing Charters
nantucket fish and feast
daytrip
10Hrs $2000/$1900 (cash)
Or call Captain Seamus Muldoon at (508) 237-3962
Credit card or $500 deposit required. Discounted rates apply to cash and check payments only.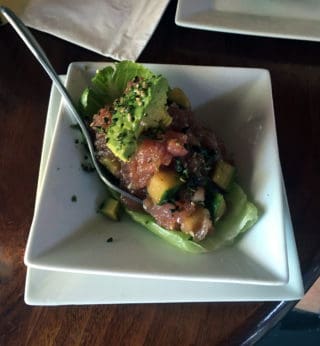 Captain Seamus developed a fun trip integrating fishing and a visit to Nantucket into a day-long, unforgettable adventure. Spend the morning aboard the Jail Break fishing for stripers and blues, or whatever may be biting, and then head to the island paradise of Nantucket. The Jail Break will travel past the multitude of mega-yachts and remain at the Boat Basin while you shop and dine within Nantucket's Downtown Historic District.
A fellow tuna fisherman and friend of Seamus owns one of the best eating spots on the Island, Slip 14. This cozy indoor/outdoor restaurant lies adjacent to the water along the old south wharf and focuses on the freshest fish fare and new American cuisine. Slip 14's menu changes seasonally and carries a wide selection of seafood staples including lobster, shrimp, tuna, and scallops, with other options of chicken and steak as well. Be sure to order the Tuna Pokie, as it is the favorite Slip 14 dish of Jail Breakers. Sit back, enjoy some of the freshest fish, and watch the boats come in!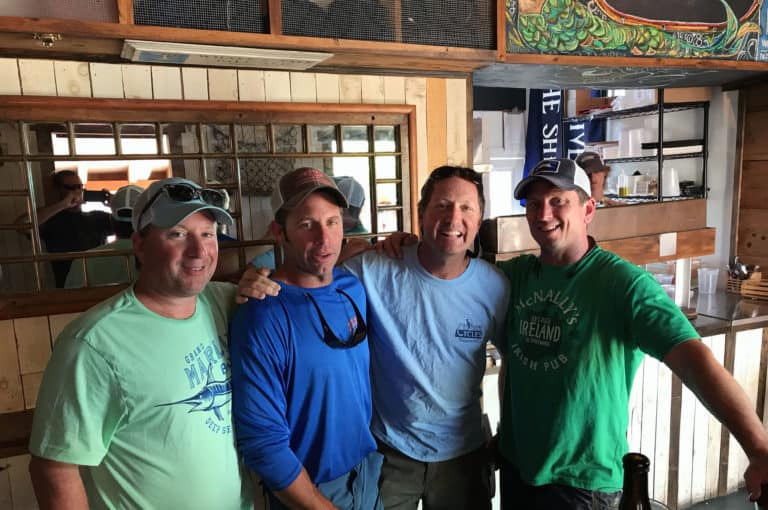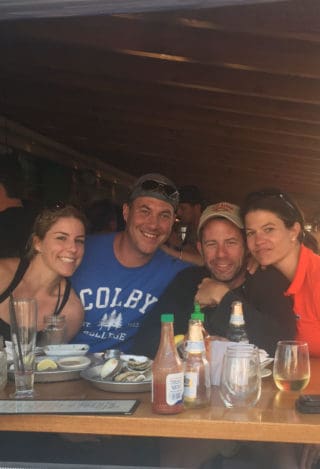 After lunch, you can walk the cobblestoned streets lined with historic houses (after all, Nantucket boasts the highest concentration of pre-Civil war houses in the country!), steepled churches, and high-end boutiques and enjoy the historic significance and natural beauty of this place that epitomizes summer life in New England. You may even want to pop into the Town's Whaling Museum to learn about how Nantucket acted as a hub for the 19th-century whaling industry.
Over the years, this trip has become popular with family groups.