Cape Cod Fishing Charters
nantucket jumbo fluke
offshore – June
10Hrs $2150/$2000 (cash)
12Hrs $2400/$2300 (cash)
Or call Captain Seamus Muldoon at (508) 237-3962
Credit card or $500 deposit required. Discounted rates apply to cash and check payments only.
Cape Cod is the heart of Fluke Country!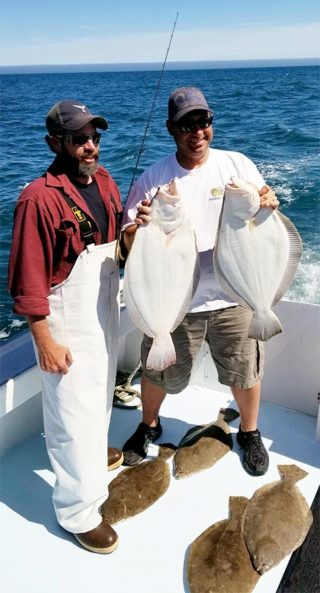 Fluke (Paralichthys dentatus) is a left-eyed flatfish with shades of brown and grey on the up-facing side. Also known as Summer Flounder, these fish appear with at least five eye-like dark spots on their back arranged in a pattern, which distinguishes fluke from other flounder such as their close-relative the Southern Flounder (Paralichthys lethostigma).
Summer flounder are born as a typical fish with eyes on either side of their head. When the larvae develop into juveniles, their right eye slowly moves over to the left side of the head, so that at maturity, both eyes lie on the left side of the up-facing side of the fish. Fluke have a relatively short lifespan of approximately 12-15 years and a habitat range from Florida to Maine (and possibly farther north). In the winter months, fluke stay offshore in deeper ocean waters along the Continental Shelf edges. This is where they breed multiple times, spawning in waters 100 fathom deep. Fluke move inshore in the spring, such as along the coast of Cape Cod and the sandy shoals of Nantucket, where they will stay until autumn or early winter. Summer flounder grow relatively quickly, with females growing up to 3 feet in length and males growing up to 2 feet in length at maturity.
Fluke deserve their nickname of 'Chameleons of the Sea' because of their ability to change their color and spot patterns to match the bottom of the ocean. These fish are opportunistic feeders that eat a wide assortment of invertebrates and fish throughout their lifetime. They typically lay concealed on the ocean floor until their prey swims by, at which point they strike. This technique of transforming and camouflaging allows fluke to surprise their prey with an ambush-style attack. Fluke do not just stick to hunting along the ocean floor; they swim fast and can chase their prey, even up to the ocean's surface.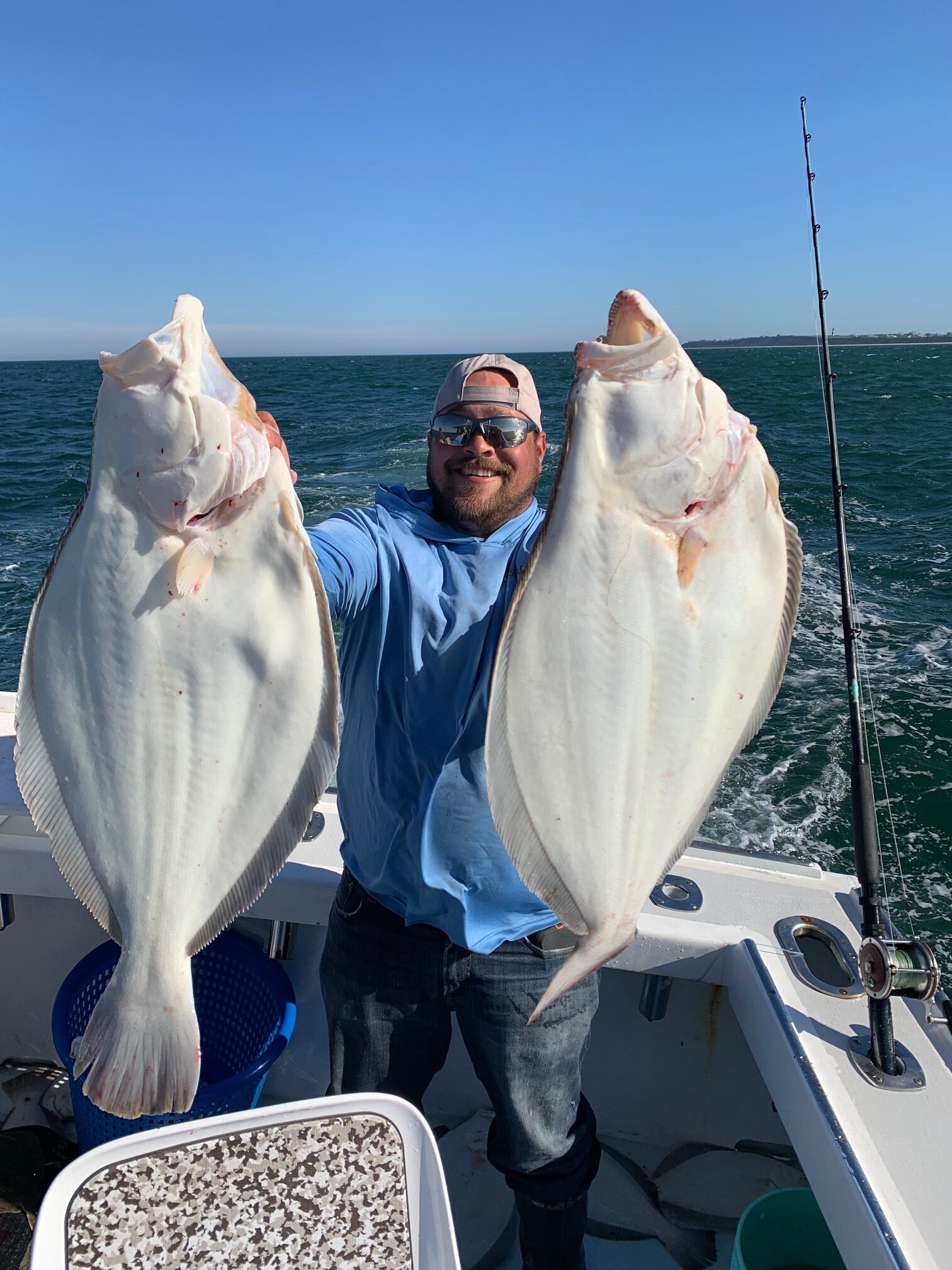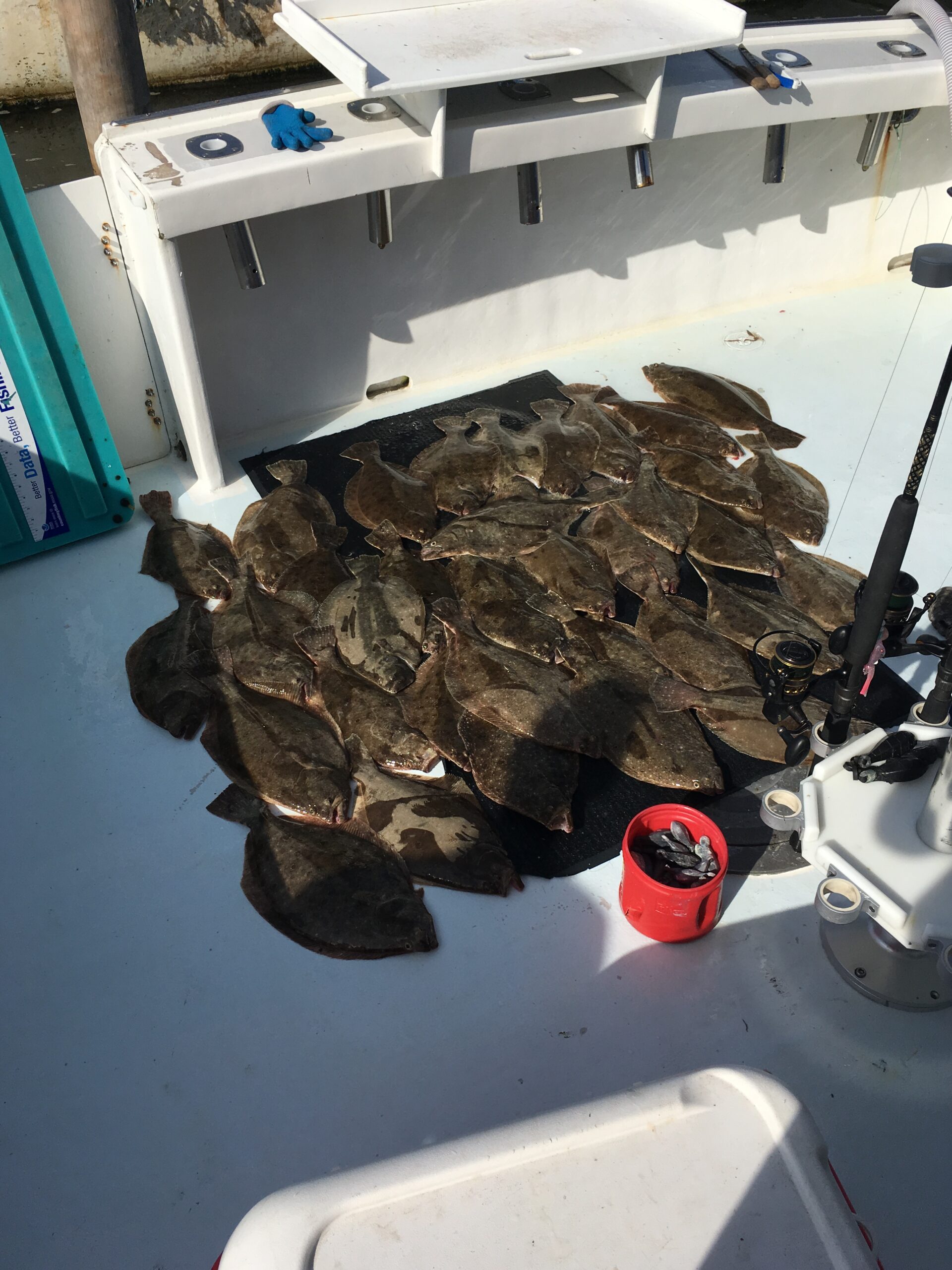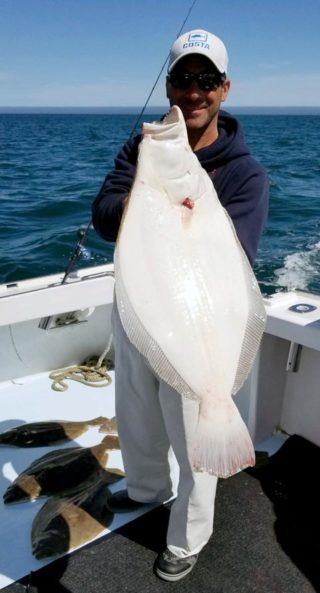 Fluke's aggressive nature makes for some exciting fishing! Jail Break typically focuses on fluke fishing in the spring months, though these trips continue throughout the summer season where we make long drifts over the sandy gravel ocean bottoms using jigs and strip baits to tempt the jumbos.
Our spacious 42' Duffy makes for a comfortable ride as we travel the 30 miles to target the DD's (double digit) fluke off the shores of Nantucket.
Fluke has a mild, delicately sweet flavor and fantastic texture. It is the perfect base for a wide range of flavors, including zesty flavors like chile peppers, garlic, and cilantro.
So if you're up for a real challenge, call Captain Seamus at (508) 237-3962 and come aboard the Jail Break for a fluke charter fishing trip of a lifetime!